Тройник для трубки
Value

$10
Discount

10%
You Save

$1
The deal ended at:
00:00
2014-11-30
To embed this deal, copy the code below and paste it into your website:
The Company
Трубки Михаила Леонтьева
website
mikes-pipes.com
Трубка без тройника хороша для коллекции, но курить без этой штуки её не получится. А тут всё в одном - и тампер, и шило, и трубочный нож, чтоб подравнять нагар.
!http://content.foto.my.mail.ru/mail/mikhaeldonezk/5784/h-5799.jpg!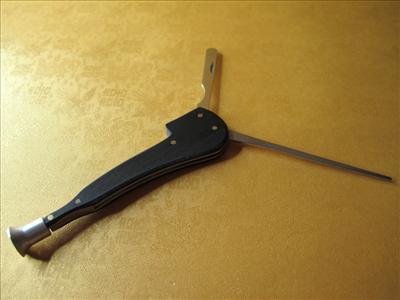 Если вас заинтересовал это тампер, свяжитесь со мной:
email: mikhaeldonezk@mail.ru
Скайп: Mik_leontiev
Тел: Київстар +38 098 311 5964 МТС +38 050 318 0009 life:) +38 093 328 0653